Robotic machining cells 6-axis with KUKA robot
The 6-axis robotic CNC Machining Cells (ref: CN1x) are industrial systems for machining, drilling, cutting and finish with 6-axis Kuka robots.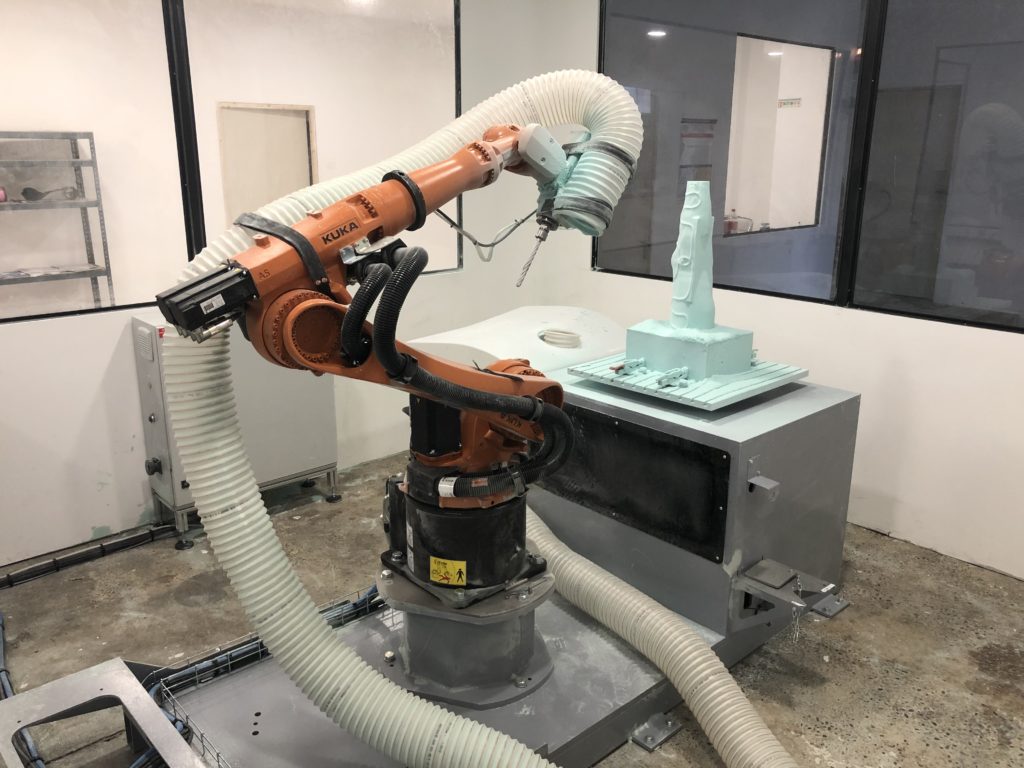 The KUKA Robot acts like a large-sized machine tool, with high accuracy combined with high movement speed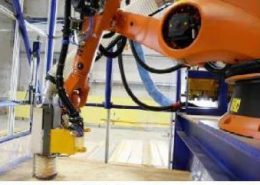 INDUSTRIAL APPLICATION
---
SANDING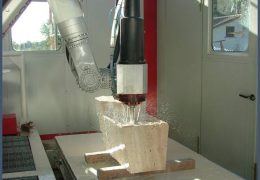 INDUSTRIAL APPLICATION
---
SCULPTURE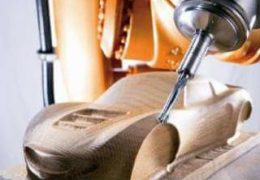 INDUSTRIAL APPLICATION
---
MODELING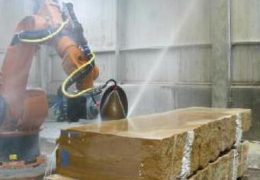 INDUSTRIAL APPLICATION
---
SAWING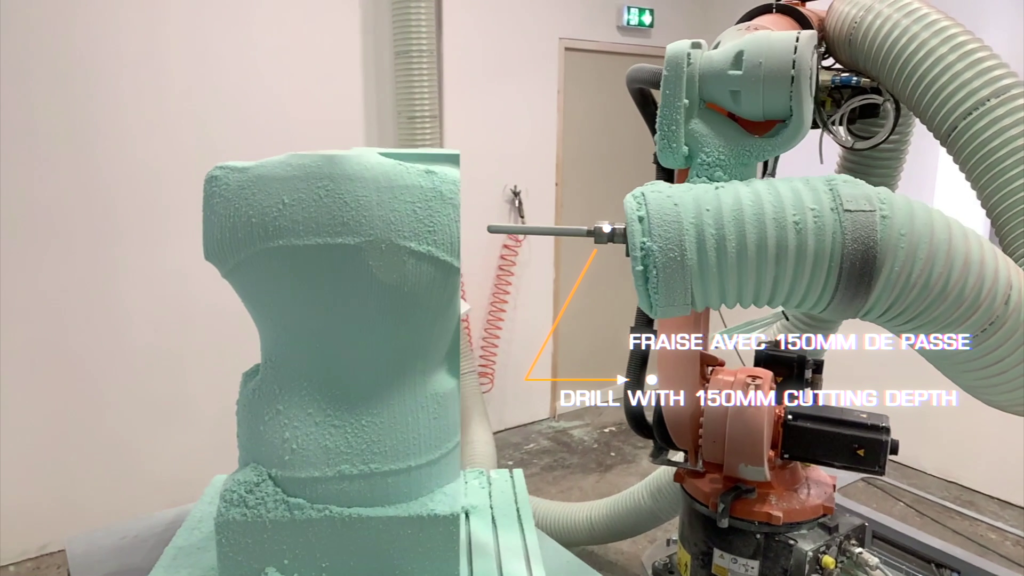 Why machining with a 6-axis robot?
6-axis robots are increasingly used in aeronautics and  production sector (metals, modeling, wood, stone, etc.), as they offer the possibility of working on large-scale parts, with high accuracy and speed, at lower costs than traditional CNC machining centres. Moreover, a simple change of tool allows you to carry out many tasks:
CNC :
Drilling, cutting, trimming, finishing
Milling, grinding, sanding, polishing 
Modeling 
ERM CELLS HARDWARE ENVIRONMENT
The cells are fully secured. To save on costs, robots are equipped with a spindle to work on soft materials (foam, plastics, wood) and/or low hardness (aluminium). Learning how to use the robot is similar whatever the material used.
Centers wishing to work on metals or specific processes (e.g. large wooden parts) can consult us for specific cells with specific robots.
Standard cells: 1100 to 2700 mm reach robot, high frequency
Spindle power from 800W to 7000W
Other custom configurations
Toolholders and tools defined according to applications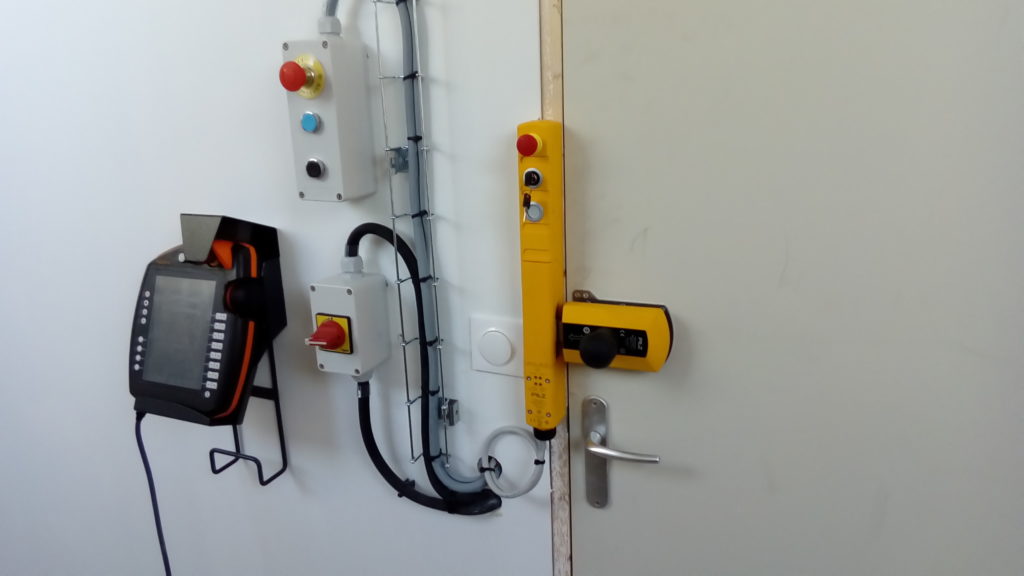 softwares for erm robotic machining cells
Delcam – Powermill Robot Pro
Rhinoceros – MadCAM – Rhinorobot
The "ERM + KUKA"benefits :
Performance and durability of KUKA robots (Kuka is the European leader in industrial robotics)
Quality of services (Training, after-sales service, …) offered by KUKA Fran
ce and ERM
Optional: Kuka.CNC, software to program and operate the robot as a NC machine (Reading and ISO code interpolation)